Printing from your BYOD device
* You can print from your BYOD devices. However, you can only print A4 documents that have been converted to PDF. You cannot print a PDF exported from Google Slides.
* For printing credit,
a. Any new student entering the school will get $5 topped up in their printing credit, regardless of year level and date of entry into the school.
b. Any subsequent topup is paid for by the student.
c. Every student will get a topup of $5 automatically every subsequent year at the start of the year if and only if their account drops below $5. Rule \(c\) then applies.
* Click on the MHJC Printing link http://printing.mhjc.school.nz
* Login with your school username (without the @mhjc.school.nz) and school password.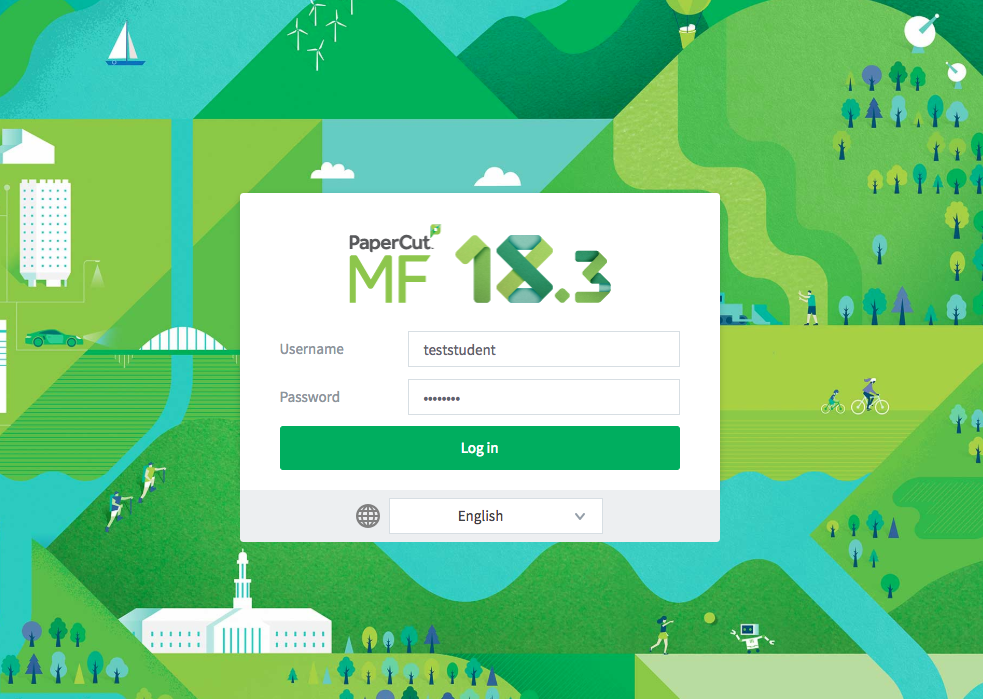 * Select Web Print and then select "Submit a job"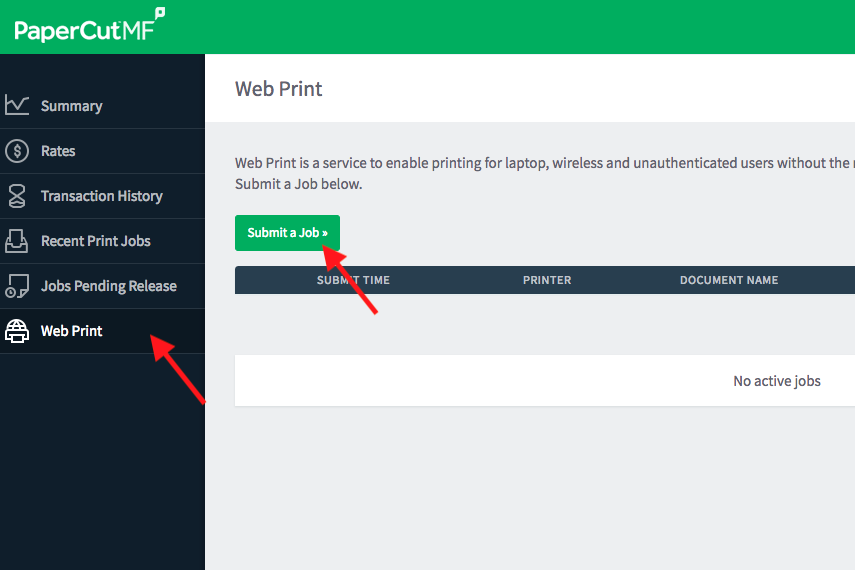 * Select a printer and then select "Print Options and Account Selections".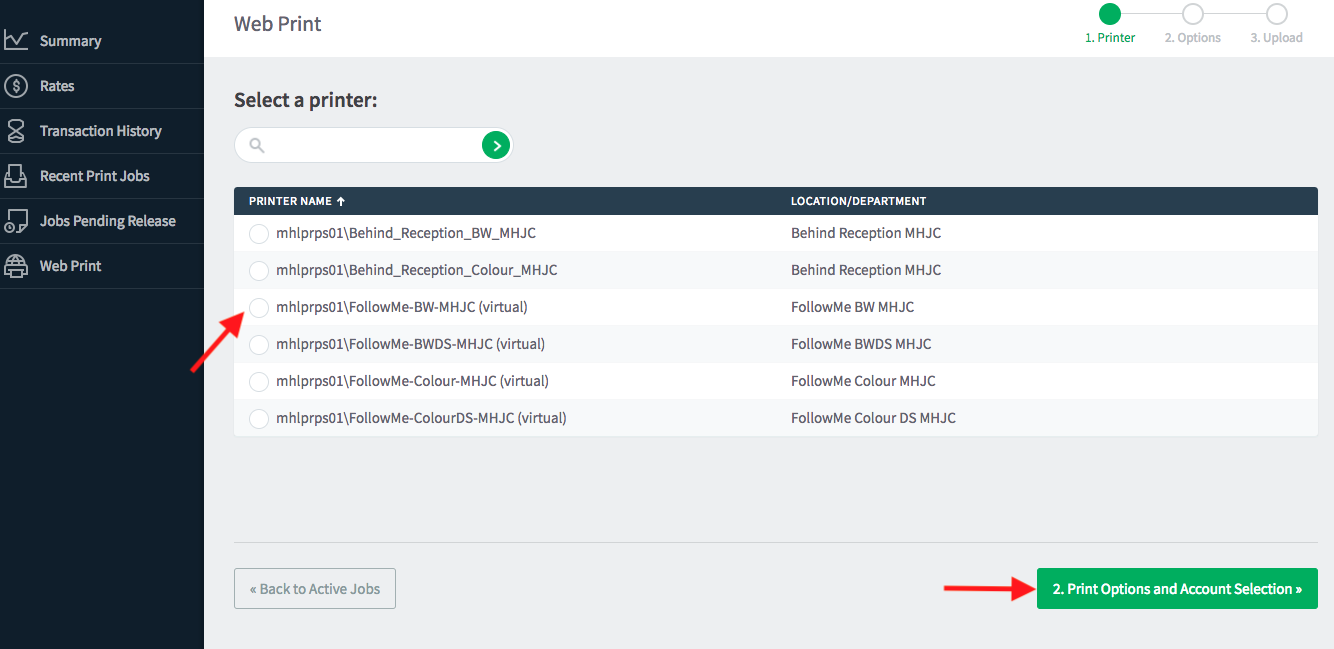 * Enter the number of copies you want to print and then click on "Upload documents" to upload your A4 PDF document.

* Drag the desired file into the upload box or click on "Upload from computer" to upload the file. Click on "Upload and complete" to proceed.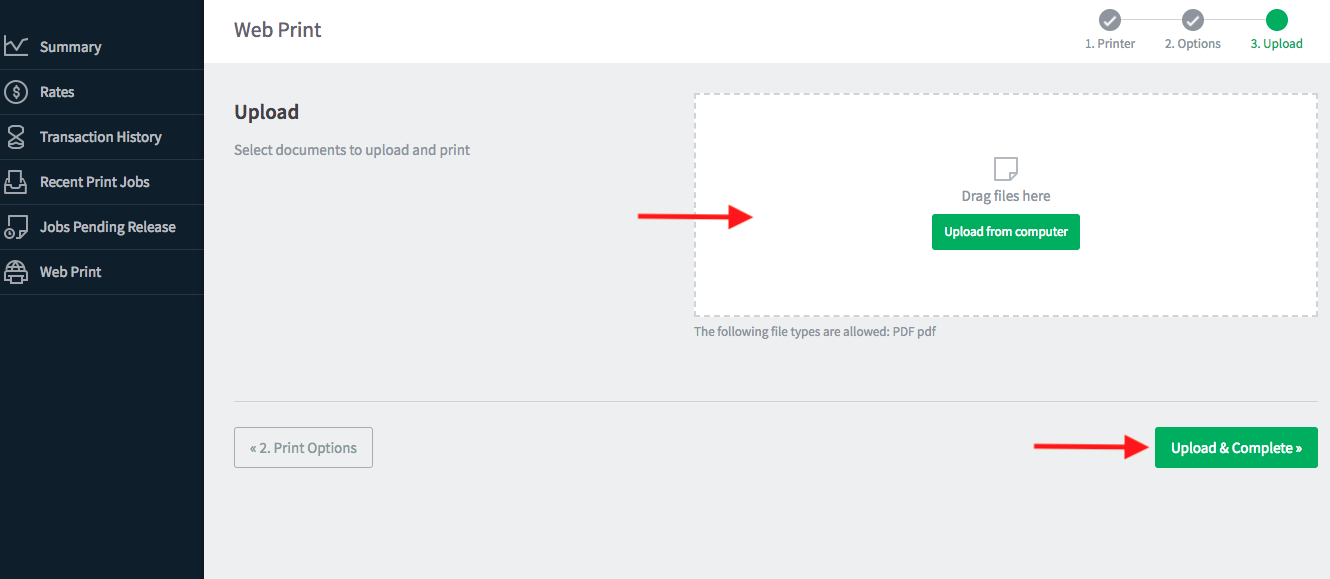 * The system processes the job as shown in the next picture.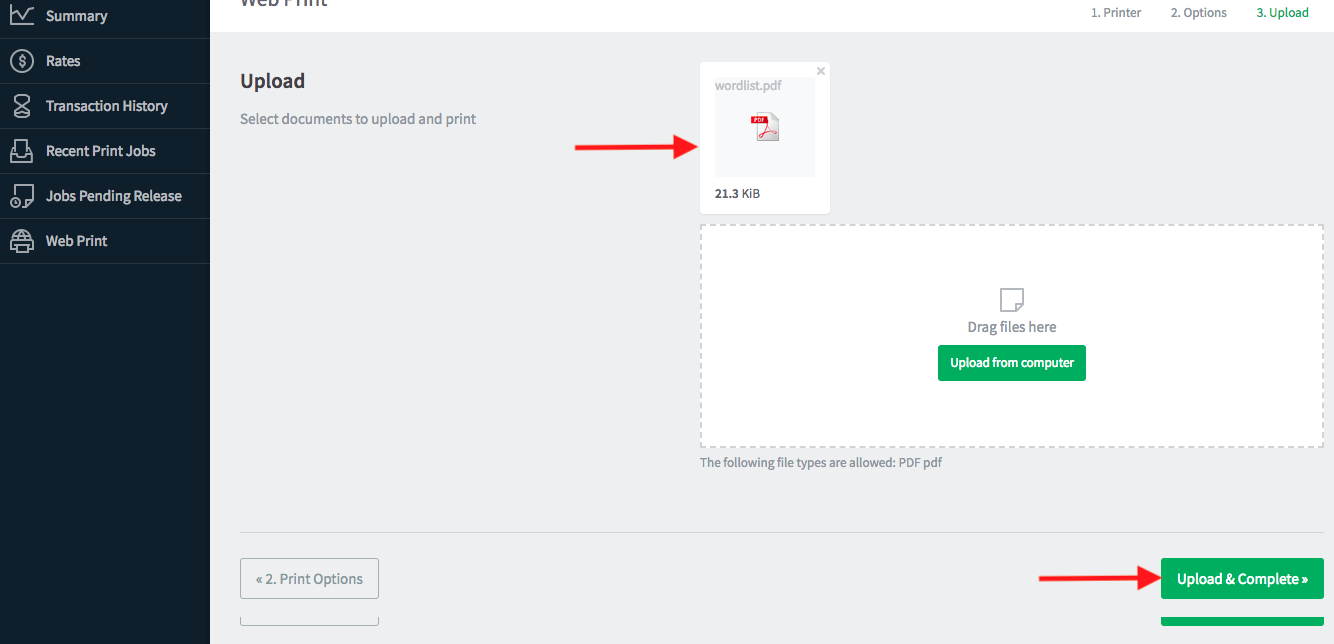 * When ready, it will say "Held in a queue".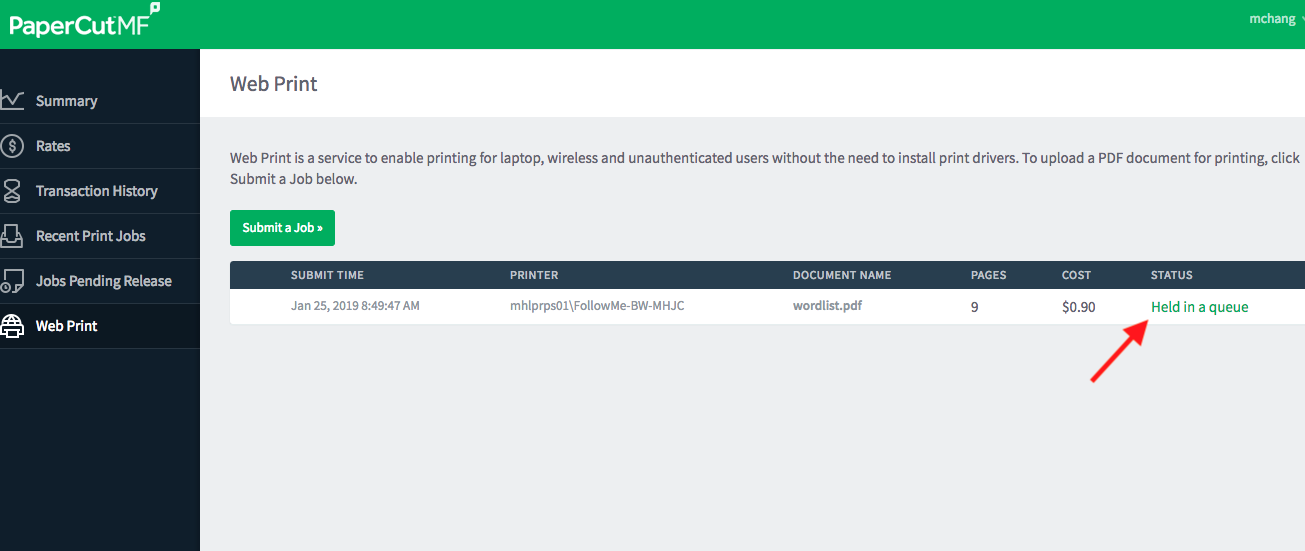 * You can click on the link to either manually release the job to a printer or cancel the job altogether.

byod/printbyod.txt · Last modified: 2021/05/19 13:00 by mchang
---